How COVID -19 is affecting our business
COVID-19 UPDATES
Following the latest government developments surrounding COVID-19 our manufacturing facility in Great Yarmouth will continue to operate as normal. 
All our fabricators will be working to government guidelines and adhering to the social distancing policy throughout the factory the factory.
Paul and the team can be contacted by phone on 01493 688257 or via email [email protected] as usual during the pandemic.
Manufacturers of the SMART range of aluminium window and door systems.
All our windows and doors are made to order and manufactured in our state of the art facility in Gapton Hall Industrial Estate,  Great Yarmouth in Norfolk. 
With over 21 years experience in the window and door sector it was important for us to work with the right profile provider to support the companies growth. We looked at a number of systems but felt our decision to work with Smart Systems gave our fabricators and clients the best products on the market. They are a trusted systems manufacturer who design, develop and supply systems to a UK network of fabricators and installers and take great pride not only in the quality, breadth and depth of their product ranges, but also in the design expertise and dedicated support services which is important to our long term development. With a specialist team of estimators we can design you the right product to suit your individual project at trade rates.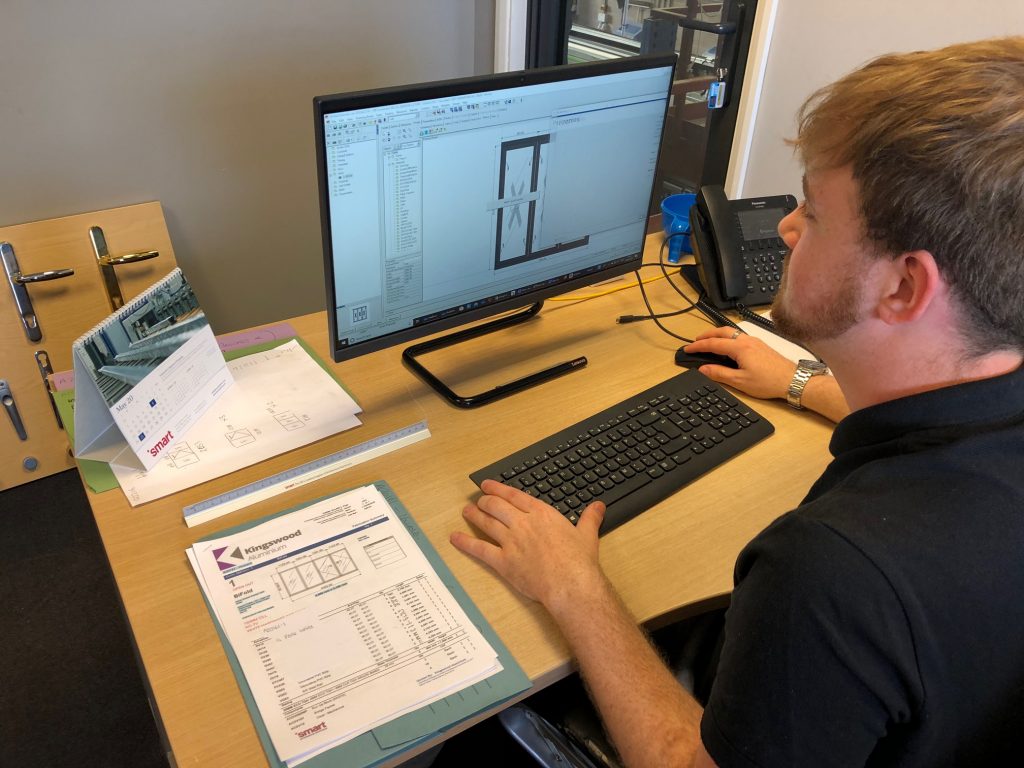 Smarts operate from a state-of-the-art 45,000m² manufacturing plant in the south west of England, which houses three modern extrusion presses and two 100% chromate-free polyester powder coating paint lines, as well as their logistics and distribution hub.
They also have a dedicated paint line for hardware and accessories, ensuring they deliver consistent colour matches for every project.
Although specialising in the Visofold 1000 Bi Fold Door range we do have access to the complete portfolio and can design and fabricate any window or door profile in any extrusion and colour match required.
If you are a trade customer and are looking for a new supplier or are a builder then why not contact us to discuss how we are able to help. Please contact Paul or Jason on 01502 533370. or email [email protected]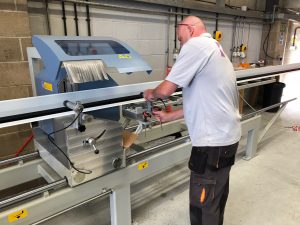 Bi-Fold Aluminium Doors Direct from the Manufacturer
During 2021 we are offering great deals on our Smart Visofold 1000 Door Systems.
These are a great addition to your home and have become increasing popular due to the rise in programs including GRAND Designs. Now we give you the opportunity to own a set of Bi Fold s but not at a GRAND price.
We won't be able to offer you a state of the art showroom or a FREE Cappachino but as you are buying direct from the local manufacturer we do offer you a super product at great value. 
Renowned for light weight and high strength, aluminium can be found in a whole host of everyday products and systems – from cars to washing machines and patio doors. Combined with its long life and extremely low maintenance requirements, aluminium has become the perfect choice for home owners when selecting new or replacement windows and doors.
All our systems are designed with performance, looks and efficiency in mind, with each frame incorporating a 'thermal-break'. This effectively insulates our doors and windows against heat loss, raising a home's internal temperature and helping to reduce the risk of condensation.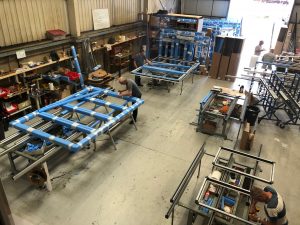 Maintenance of aluminium is simple and straightforward, with a routine 'wipe-clean' all that is required to keep the products looking their best. With no requirement for re-painting or re-varnishing, aluminium windows and doors will never fade, deteriorate or rust, even in harsh environments, such as those conditions experienced on our coastline and they are very popular amongst the seaside locations throughout Suffolk and North Norfolk.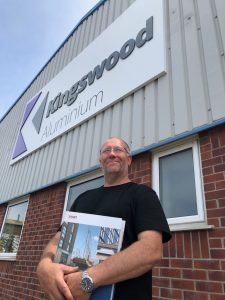 If you are considering Bi folds for your property call Paul on 01493 688257  as we cant guarantee these prices for ever but we can guarantee you a FIRST class product from a local company with a growing reputation for quality and service.